Interesting Things #49 — Extensible FS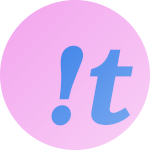 Hi,
This is Beng Tan and welcome to Interesting Things, a curation of interesting stories and links from tech, work, biz, science and society.
Happy reading!
#tech
Write once, store anywhere: Extensible file systems for Go — Use this new file system pattern in your next app for better quality code and less wasted effort. (hn)
Sorry, but due to the high cost of energy we will shutdown your server on April 4th — Electricity prices rose by 400% within a few months. (hn)
Computer scientist identifies JavaScript vulnerability in thousands of websites — The flaw allows attackers to modify, or "pollute," a prototype, which is a built-in property of a JavaScript object. (hn)
Secure Personal Communication in the Event of Crisis — Some concrete guidelines to those who need to communicate at some level of security. (hn)
Sabotage: Code added to popular NPM package wiped files in Russia and Belarus — When code with millions of downloads nukes user files, bad things can happen. (hn)
Some of the Tech Magic Is Gone — The bubble hasn't exactly burst, but we're no longer seeing a fantastical belief in the power of technology. (hn)
The case against serverless — Has lambda been superseded by kubernetes? (hn)
A Big Bet to Kill the Password for Good — After a decade of work, the FIDO Alliance says it's found the missing piece in the bridge to a password-free future. (hn)
A year on Windows: System debugging — Closed-source does not mean that it is opaque. In fact, it feels quite the opposite in many areas. (hn)
'No-Code' Brings the Power of A.I. to the Masses — A growing number of new products allow anyone to apply artificial intelligence without having to write a line of computer code. (hn)
#work
People Are Quitting Full-Time Jobs for Contract Work—and Making Six Figures — Many professionals who have become independent consultants say they now have more money and control over their lives. (hn)
New data: What makes developers happy at work — Turns out developers and plants need mostly the same things. (hn)
#business
Accounting for SaaS and swords — Revenue recognition for software companies is much deeper. What is the economically useful life of an imaginary sword? (hn)
Startups are cheaper to build, but more expensive to grow – here's why — Startups are raising more capital and burning more capital to get to their Series A. (hn)
How to develop product sense — The skill of consistently being able to craft products (or make changes to existing products) that have the intended impact on their users. (hn)
#science
How a game-changing transplant could treat dying organs — Mitochondria offers a glimmer of hope for people fighting for survival after cardiac arrest, stroke, and more. (hn)
Scientists Say There May Be a Mirror Universe in Which Time Runs Backwards — A theory which could also help explain the existence of dark matter. (hn)
Carcinogenic chemical benzene found in hundreds of US personal care products — Independent lab found the chemical in more than a quarter of items it tested – sometimes at levels considered 'life threatening' (hn)
Even Worms Feel Pain — An evolutionary biologist argues that animals could feel more pain than humans. (hn)
Of Course We're Living in a Simulation — The only people who absolutely disagree are, well, scientists. They need to get over themselves and join the fun. (hn)
Machine Learning Reimagines the Building Blocks of Computing — A new approach, called algorithms with predictions, uses the power of machine learning to improve algorithms. (hn)
This Animal's Behavior Is Mechanically Programmed — Biomechanical interactions, rather than neurons, control the movements of one of the simplest animals. (hn)
#society
Is there such a thing as the perfect alarm tone? — What type of alarm provides peak alertness upon waking?
How to Prepare For a Recession — The same way you prepare your finances for anything else. (hn)
Doritos bags will now have 5 fewer chips thanks to inflation — Potentially saving more than $50 million. (hn)
The Man Behind Ethereum Is Worried About Crypto's Future — The most influential person in crypto is concerned about overeager investors, rising transaction fees, and the shameless displays of wealth. (hn)
#end
If you liked these stories, please share them (or this newsletter) with your friends. I would appreciate it if you help me spread the word. 🙏
Enjoy your reading and have a good day, Beng